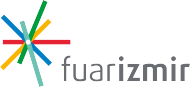 Tarih: 15-17 September 2022
Adres: Zafer Mah. 840 Sk. Fuar Alanı No:2 Gaziemir İzmir
Throughout the city's history, İzmir has been a port city where business and commercial relations have been experiencing intensively and has also hosted the first fairs of the country's history. The exhibitions were organized and implemented under the name of "Sample Exhibition" during the Izmir Economy Congress and then "9 Eylül Meşheri (9 September Local Exhibition)' and these exhibitions were admitted as the "1st Izmir International Fair".
fuarizmir had opened its gates on the 25th of March 2015 adopting the vision of "assisting participants to grow their business" so it maintains this mission that İzmir has carried throughout the city's history with the vision of "providing the right environment and conditions with the difference of İzmir". The opening ceremony was held with the Marble – Natural Stone and Technologies Fair which is Turkey's most specialized fair.
fuarizmir is run and managed by İZFAŞ. (İzmir Fair Services, Culture and Art Affairs Trade Inc.) İZFAŞ is a corporation that was founded on the 7th of February 1990 for the objective of ensuring that Turkey and İzmir take the share they deserve from the fast developing exhibition industry in the world and not only publicize the economic acquisitions but the city also homes all kinds of cultural, educational and artistic activities.
fuarizmir renders its services on an area of 330,000 m2 where fairs, congresses, seminars or event organizations are held in fuarizmir; it has 4 exhibition halls, 4 seminar rooms, 5 meeting rooms, an open exhibition area, amphitheater, fairgrounds, fair streets, a parking lot as well as cafe and restaurant areas.
fuarizmir with numbers
• 4 halls equipped with a technical infrastructure reinforced with the state of the art technological equipment,
• A total area of 330.000 m²
• 119.400 m² outdoor and indoor exhibition area
• 15.600 m² foyer
• 93,000 m² parking lot for (2,500 vehicles)
• 16.000 m² area for cafes and restaurants
• 4 seminar rooms
fuarizmir combines "knowledge", "skills" and "experiences" that İzmir is known with as the "city of fairs" with its innovative concept and under the umbrella of Izmirans' friendship.