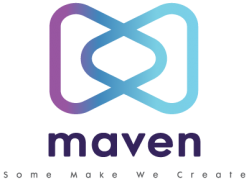 MAVEN ETKİNLİK VE FUARCILIK
Maven Etkinlik ve Fuarcılık; yaratıcı yaşam deneyimleri, dijitalleştirme, küreselleşme, marka geliştirme ve içerik stratejilerini kullanarak çokuluslu şirketler ve uluslararası kuruluşların performanslarını ve küresel büyümelerini arttırmalarına, yeni müşteriler kazanmalarına ve daha iyi sonuçlar elde etmelerine yardımcı olur.
Bilgi ve birikimlerini, sürdürülebilir kalite anlayışı ile birleştirirken, aynı zamanda tematik yaklaşımlarıyla, düzenlediği etkinliklerin ön plana çıkmasını ve doğru hedef kitle ile buluşmasını sağlamaktadır.
Maven, organizasyonlarında prensip haline getirdiği sektörel iş görüşmeleri sayesinde (B2B), firmaların doğru zamanda doğru insanlarla irtibata geçebilmesini vesile olmaktadır.
Geleceği bugünden şekillendiriyoruz.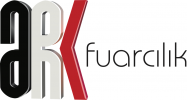 ARK GROUP
ARK Fair organizes activities such as national and international fair and seminars, conventions, and symposiums under ARK Group which has been successfully working in tourism, translation, advertisement, publicity, organization, consultancy, and education services.
ARK Fair continues its efforts of the building of Turkish kiosks and promoting Turkey abroad and in this regard has been in
the consortium designated by the Turkish Ministry of Foreign Affairs to attend the "Royal Flora Ratchapruek 2006 International Gardening Exposition" in the second largest city of Thailand, Chiang Mai, in 2007,
Expo Zaragoza 2008 with the theme of "Water and Sustainable Development" in Spain, in 2008,
the universal Expo in China's Shangai themed "Better Cities, Better Lives" as the main contractor company for Turkey in 2010,
the consortium that undertook publicity of Turkey in the process of İzmir's nomination for EXPO 2015 with the motto "New Roards for a Better World/Health for Everyone."
ARK Fair aims to play an active role in many more domestic and international fairs with its experienced staff in the days to come.

İZFAŞ
"Domestic Goods Exhibitions", which was held with the 1st İzmir Economic Congress on 17 February 1923, has been the first steps of İzmir International Fair. The fair was held as the İzmir 9 September Exhibition in 1927, İzmir 9 September Exhibition in 1928, 9 September Fair in 1933, İzmir International Fair in 1934 and İzmir International 9 September Fair in 1935.
Kültürpark, in which İZFAŞ organizes the specialization fairs and Izmir International Fair, was put into service on 1 September 1936 by Dr. Behçet UZ. The first İzmir International Fair held in Kültürpark area took place as the International İzmir Fair in 1936.
As the general trade fairs were replaced by specialization fairs in the world, Turkey has been involved in this development as of eighties.
As a result of the successes of the Izmir International Fair and the developments in the economy of Turkey; İZFAŞ was established on 7 February 1990, which took place under the leadership of İzmir Metropolitan Municipality and with the partnership of Turkish Unìon of Chambers and Commodity Exchanges, Aegean Region Chamber of Industry, Aegean Exporters' Associations, İzmir Chamber of Commerce and İzmir Commodity Exchange.
As a public corporation which has adopted the genuineness and success as the principle, İZFAŞ aims to make its fairs reach to a level that could compete with world fairs, and the applicability of contemporary, modern fair business.
The actual purpose of the establishment of İZFAŞ; is the development of fair business in İzmir, revival of the city economy thanks to the fair and to contribute to the culture and art life of İzmir.